Scion is a leader in sports car design and is always looking for new ways to push the envelope! Keeping up with the latest in car design requires a partner. Thus, Scion often partners with Five Axis and Toyota Racing Development (TRD) for auto show concept cars as well as the Scion Release Series models. The Scion Release Series models are developed for car enthusiasts or those N Charlotte drivers who are looking for something sporty and different! Each Scion Release Series is produced in limited quantity - if you want one, you'll have to find it fast! They fly off of the lot at our N Charlotte Toyota dealership!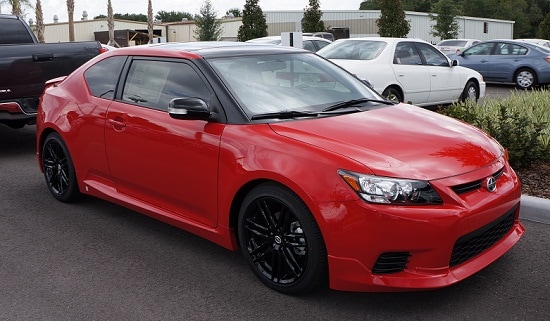 Scion started debuting Release Series models back in 2004. Over the years, these new Scion near Charlotte
have had a cult following. Due to the limited quantity that always varies, many people are out looking for the next Scion Release Series. The most recent Release Series is the 2013 Scion tC RS 8.0.
Scion partners with cutting edge design agencies to develop Release Series models!
While the 2013 Scion tC near Charlotte
is already a great model, the limited edition Release Series 8.0 offers different details. Only 2,000 models have been produced! Extremely limited quantity is available! But what makes this N Charlotte Scion tC different? The spin Five Axis and TRD put on this new Scion is makes it more than your average sports coupe.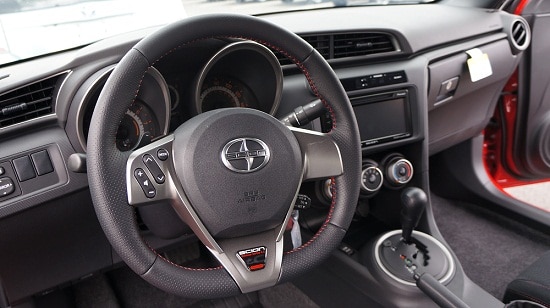 Let's start with the design. This N Charlotte Scion tC has a specifically-designed Five Axis body kit that you won't find on any other Scion. It also features a rectangular TRD exhaust pipe which is center-mounted. The rear spoiler isn't just any spoiler - it's two toned with black for a sporty look. The wheels are glossy black alloy and measure in at 18-inches! The glossy black is sophisticated and gives this new Scion near Charlotte a completely different look. The TRD lowering springs give this car a sporty feel.
The 2013 Scion tC Release Series 8.0 only comes in one color!
Did we mention the 2013 Scion tC Release Series only comes in Absolutely Red? It makes this one sleek car. The Absolutely Red is continued throughout the interior of the car as well. The seats are sport fabric-trimmed with red stitching to match. Interior features will be similar to other Scion, like the Pioneer Audio System with Bluetooth and HD Radio technology.

The features in Scion Release Series models tend not to change - Scion sets the bar very high. Typically, you'll notice the interior and exterior details have been taken up a notch, providing superior design. The Scion tC isn't the only model to be made into a Release Series. Other new Scion near Charlotte are also available as Release Series models - after all, Scion has been releasing these limited edition models since 2004! For example, there's the Scion xD Release Series 4.0 in Blizzard Pearl and the Scion xB Release Series 9.0 in Hot Lava. You may even be able to find these as used Scion in Charlotte
!

The only way to get into a Scion Release Series is to start looking! With only 2,000 models made for the 2013 Scion tC Release Series, they're a find! At Toyota of N Charlotte, we can let you know when one arrives. Give our Internet Sales Team a call at (888) 598-0704! Or visit us in Huntersville, right off of I-77!