The 2013 Scion tC is available in N Charlotte!

We're excited to welcome the brand new 2013 Scion tC
at our N Charlotte Toyota
Scion dealership! This car's release has been highly-anticipated for the 2013 model year. Scion has been exceptionally popular this year, releasing the all-new 2013 Scion tC Release Series 8.0. - but we'll get to that later.
For 2013 the Scion tC didn't go through many cosmetic changes - but why mess with a design that works - Everyone loves the sporty exterior of the Scion tC, with its clear glass panoramic moonroof that has tilt/slide features and the LED brake lights. The interior also comes packed with amazing standard features like a Pioneer audio system. Some of the new features on the Scion tC include the Toyota Star Safety System, which was only recently added. Not only do you drive in style in the 2013 Scion tC near Charlotte
, you're also in good hands with features like Traction Control and Smart Stop Technology.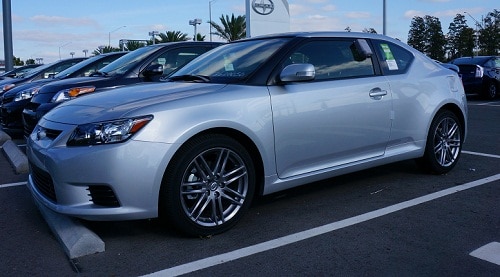 However, everyone once in a while, Scion will develop a car that's co-designed with other innovative designers in the automotive industry. This year, they chose to collaborate with Toyota Racing Development and Five Axis Design. This is where the 2013 Scion tC Release Series 8.0 originates!


Check out the 2013 Scion tC Release Series 8.0 at N Charlotte Scion

The Scion tC Release Series 8.0 is a car with racing development roots. It was created by two top racing companies - Toyota Racing Development and Five Axis Design. The sport features are seriously packed into this two-door sporty coupe! The interior is decked out in black sport fabric with red stitching, creating the feeling that you're really in a racecar.
The exterior of the Scion tC Release Series in N Charlotte
comes only in Absolutely Red - a color that's sure to catch everyone's eye. With blacked out 18-inch alloy wheels and mirrors, you can tell this car was definitely designed by racing companies. The spoiler on the back isn't just a regular spoiler - it comes as a two-toned element for an original design. The new North Charlotte Scion tC Release Series also comes outfitted with a TRD body kit and square center TRD exhaust. This is a feature you won't find on any other Scion!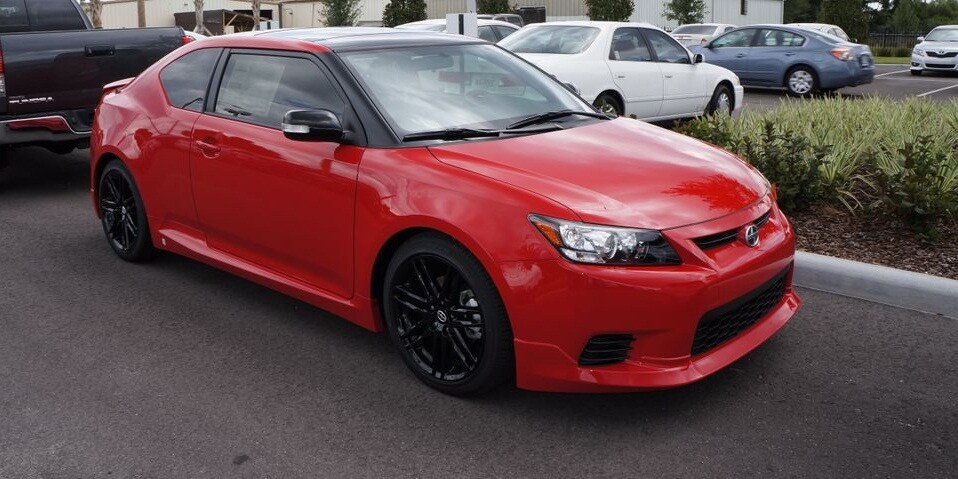 The best part about the 2013 Scion tC Release Series 8.0 is actually driving it! This Scion can seriously move, and the transmission comes in either manual or automatic to lend some variety to your driving experience. It goes from zero to 60 in just 7.3 seconds! This all comes at an impressive an MSRP of $22,570. Get your dream racecar without breaking the bank at Toyota Scion of N Charlotte.


2013 Scion tC is an affordable sporty option!

Come and check out the 2013 Scion tC at N Charlotte Scion! This car is an excellent option for anyone looking for a sporty but affordable car. Our N Charlotte finance department
will help you jump right in! This Scion is a coupe with plenty of sporty features for your inner race car driver. The remote keyless entry system lets you hop in the car with ease even if you have full hands and you can ride in stylish sport bucket seats. The audio system is exceptional as well - the
N Charlotte Scion tC
has a standard Pioneer Audio System that comes with Bluetooth technology for hands free phone calls and wireless music streaming.
We're ready to get you into the perfect vehicle at N Charlotte Toyota Scion! We have an amazing selection of new and used cars in Charlotte. No matter your budget or finance concerns, we're confident we can get you in your dream
Toyota car near Charlotte
! Stop by and see us in Huntersville, right off I-77. You can also give us a call at (888).598.0704!