The 2013 Scion iQ near Charlotte
is a city dweller's dream. It can maneuver on crowded streets and fit into the smallest of parking spaces, all while achieving excellent fuel efficiency. The Scion iQ near Charlotte is a sporty car that is more demure than your average vehicle, but that doesn't mean it's a weak performer. To give you some perspective, we've headlined the N Charlotte Scion iQ
against its closest competitor - the Smart ForTwo.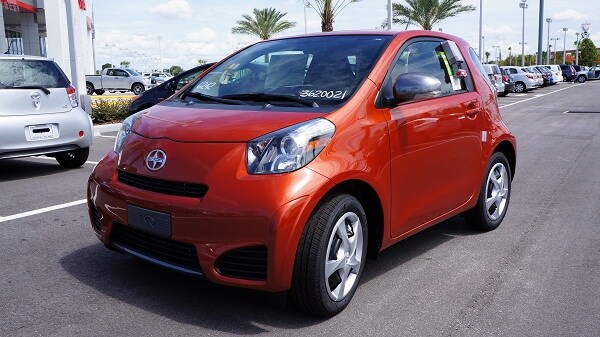 Round 1: Passenger volume

The 2013 Scion iQ near Charlotte trumps the Smart ForTwo in passenger space. For starters, the N Charlotte Scion iQ fits double the passengers. It seats four adults, while the Smart ForTwo only seats two people. The 2013 Scion iQ in N Charlotte is wider by about five inches, giving everyone more legroom. For the sake of numbers, the interior volume is 73.8 cubic feet, compared to the 53.2 cubic feet in the Smart ForTwo. It's not practical for most N Charlotte drivers to only be able to take two people around town! The Scion iQ makes sure you have enough room for two more friends!

Round 2: Fuel efficiency

The N Charlotte Scion iQ is not a hybrid - there have been talks in the works that someday there may be a hybrid model, but for now we're completely satisfied with the fuel economy. It achieves 36 mpg city driving and 37 mpg on the highway, for a combined estimate of 37 mpg! It's bigger and has better fuel economy! The Smart ForTwo achieves only 34 mpg city driving and 38 mpg on the highway.

Round 3: Performance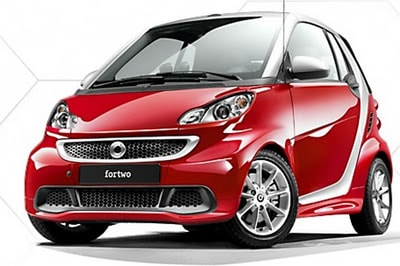 The 2013 Scion iQ is zippy and easy to drive. This is thanks to the 1.3-liter 4-cylinder engine that has 94 horsepower under the hood. It can move very quickly for a little car! Despite having the bigger engine, the it also has better fuel efficiency. The Smart ForTwo has a smaller engine - only a 1.0-liter and 3.0-cylinder that packs 70 horsepower. It also gets less bang for your buck at the gas station - especially since premium unleaded fuel is recommended. Which would you choose?

Round 4: Safety

Just like each and every new Scion near Charlotte
, the Scion iQ comes with the Star Safety System. You have six different features working together to make sure that if you are in an emergency situation, your car will respond. From the Electronic Brake-force Distribution to the Stability Control, this pint-sized car is well equipped to handle any type of road condition. It also has the most airbags: 11. The Smart ForTwo only has eight.

Who trumps whom?

In four rounds, the 2013 Scion iQ has proved itself worthy of your driveway. If you want to come and check it out for yourself, we'll be happy to take you for a test drive. As we said before, the Scion iQ is the perfect car for people who live in the city or families who want a weekend car that's great on gas. Stop by and see us in Huntersville, right off of I-77. We hope to see you soon!